fluent:cx launches in the UK!
We are delighted to announce that fluent:cx is expanding to the UK & Ireland.
Building on our track record of delivering Salesforce services across diverse industries including Media & Entertainment, Retail & CPG, Manufacturing and more, fluent:cx is excited to be entering the UK & I market.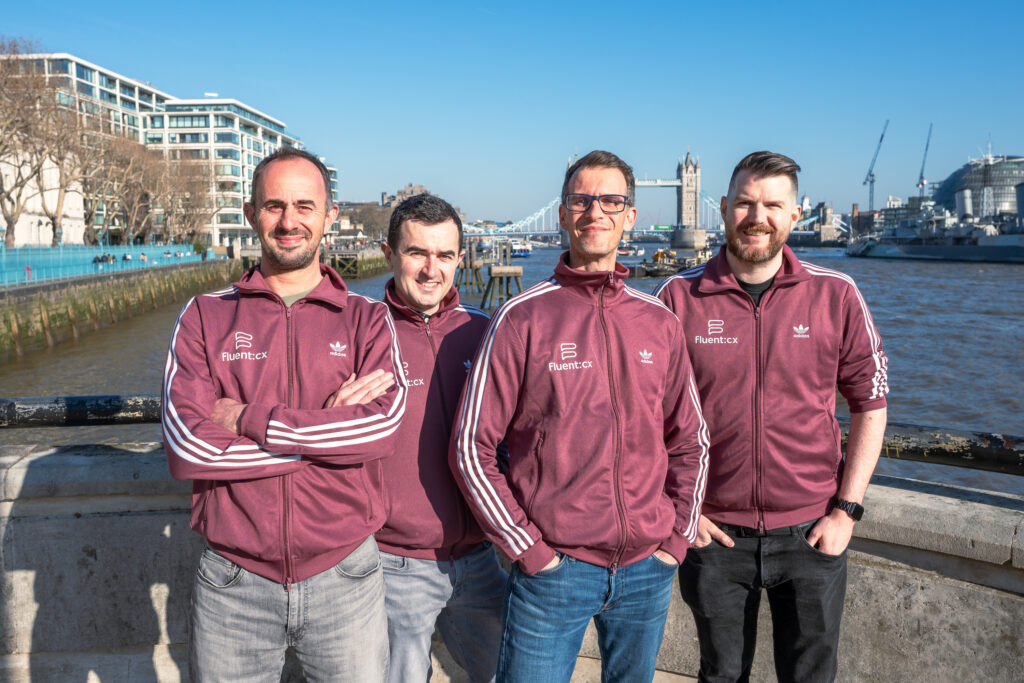 Alongside the successful practice in the DACH region, this significantly expands our capabilities across Europe.
The UK&I will be led by Steven Ward as Managing Director and Stewart Holt as VP of Sales & Alliances.  Together Steve and Stewart bring many years of experience in the Salesforce ecosystem.
Steve comments, "This is a fantastic opportunity to bring our boutique Salesforce partner to the UK&I market. We provide our customers with a full service dedicated Salesforce partner, benefitting from a team that has huge experience and trust, built up over many years of successful projects."
fluent:cx CEO Christoph Cuquemel: "This is an important step in the continuing fluent:cx success story.  Across Germany and now the UK&I, our teams always put the customer first in creating the best possible solutions with trust, and fun, at the heart of what we do. Steve and Stewart are well-known in the UK&I Salesforce world, and we welcome them to the team!"
Christoph, Alasdair, Christian, Björn and the whole fluent:cx team are looking forward to welcoming Steve, Stewart and the UK team to the family!